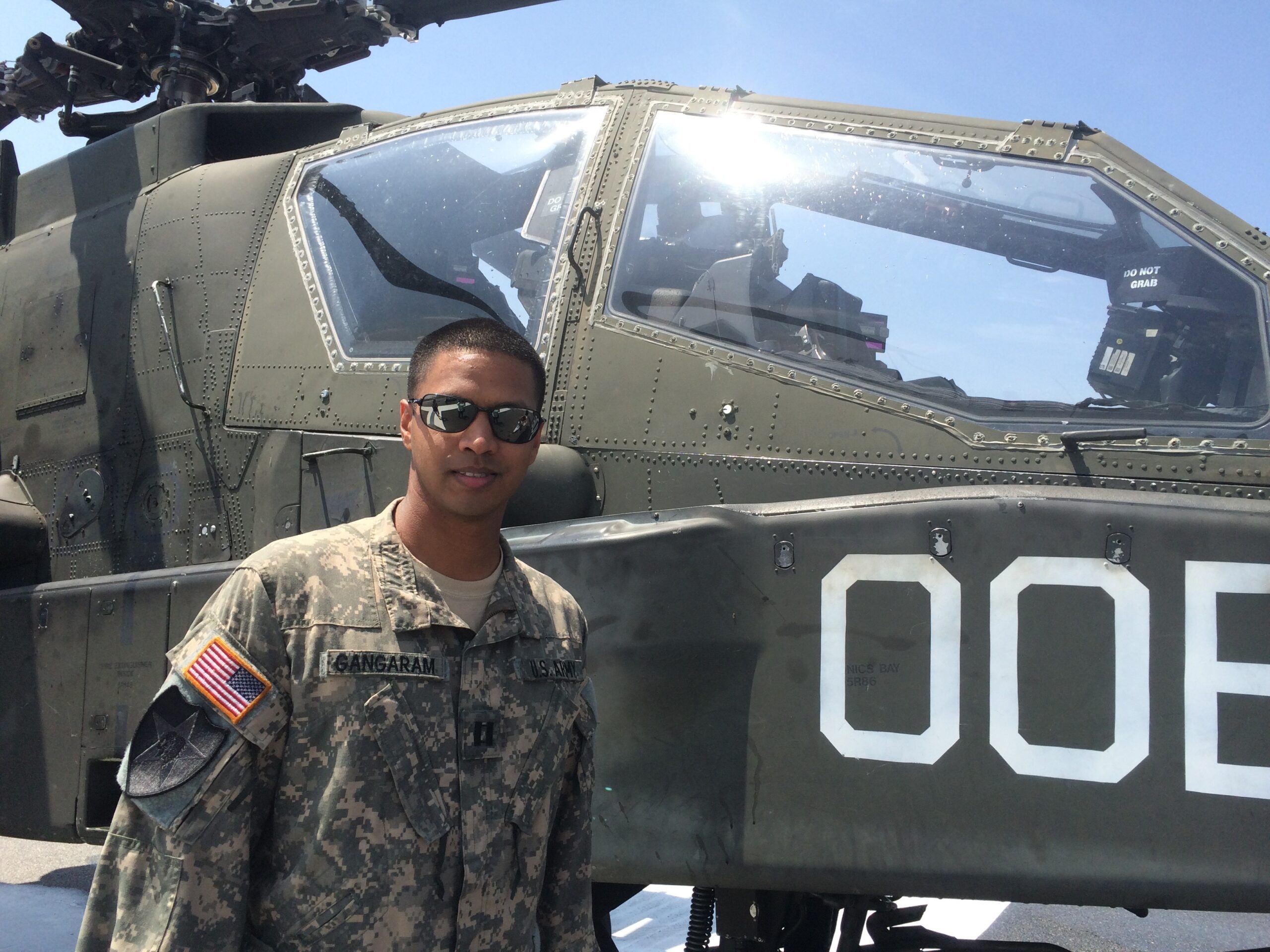 A Transformative Speaker
Sharing his life's lessons is Gerald's second service after his military career. Delivering impactful takeaways through his personal stories inspires his listeners to act. Gerald's precisely targeted message creates dynamic conversations lasting well past any Q&A.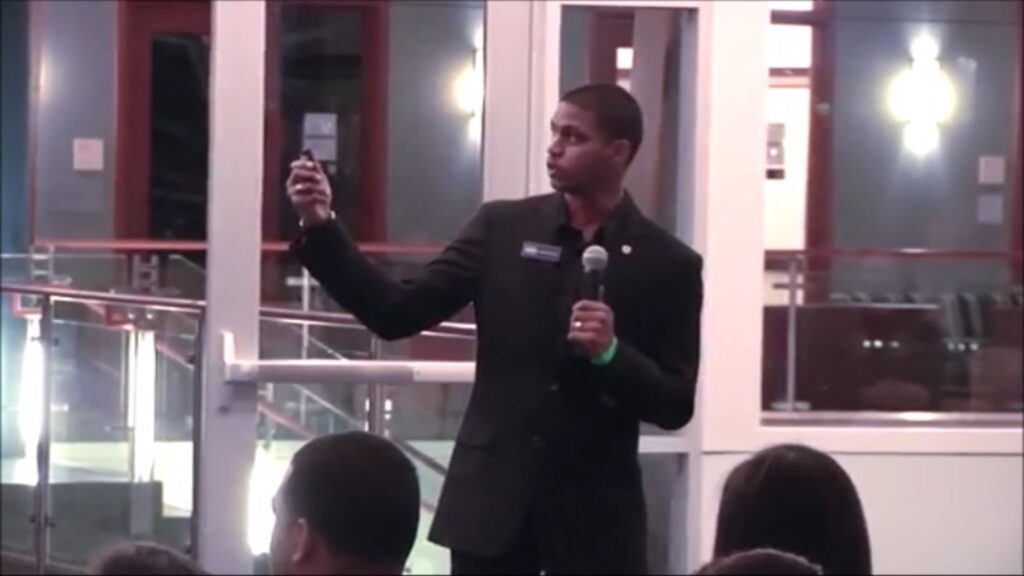 Keynote Speaker
Gerald is a U.S. Army Major, who many consider a war hero from his combat service during "Operation Enduring Freedom". Commander & Apache Combat Pilot are titles along this servant leader's path of always forging forward.
Combat stories, Childhood stories, Soldier stories, Cockpit stories, Diversity and Inclusion stories & many more lessons to captivate and ignite audiences.
Corporate Leadership
Gerald has directly led hundreds of people in settings ranging from combat to the cockpit and boardrooms. His lessons learned will transform your company's leadership from managers to servant leaders.
Draw Fire So Others Can Maneuver
Gerald's Command Philosophy
Know Your People… Really
Don't Serve Fires
Youth Mentorship
We do not walk through life alone; hear how lifechanging mentorship can be from the eyes of a high schooler who saw jail as his inescapable destiny and went on to command the largest attack company in the world.
Recognizing personal gifts and potential
Perfect for classrooms and aspiring mentors
Resilience in Crisis
Are leaders born or made? They are forged! Gerald will share first hand experiences of how going through fire does not have to melt you – it can be an opportunity to sharpen your blade.
Dealing with failure
Overcoming tragedy
Leading organizations and families through crisis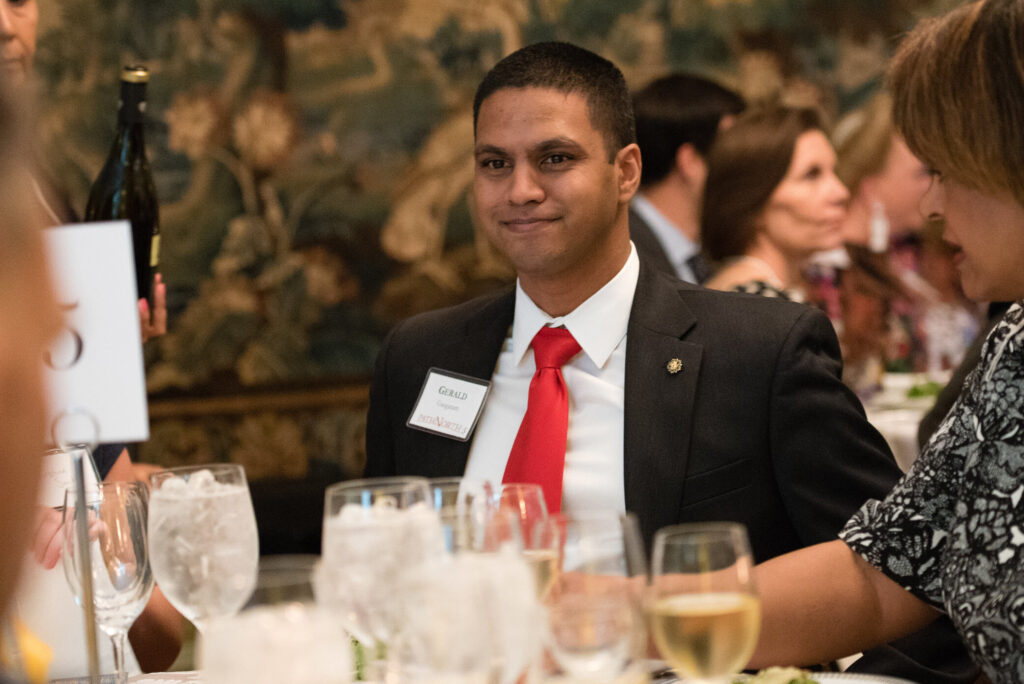 Recent Testimonials
Gerald's life story is inspirational and motivating on so many levels. I've booked him multiple times and he always exceeds expectations. His story of resilience and overcoming adversity moves listeners to a better place in their own lives. And the listeners are not easily impressed, often quite cynical. But he is utterly disarming as these CEOS, Ambassadors, Senators, journalists and thought leaders are enthralled by his authenticity, intelligence and perspective. The conversations which flow from a Gerald presentation go deep to the core of our humanity.

Ambassador J. Douglas Holladay
CEO, PathNorth
Gerald's is a life of incredible challenges met with courage, character, and honor. Hearing his fascinating story is deeply moving, uplifting, and worth every minute of our time.

Senator Bill Brock
18th United States Secretary of Labor
Contact Us About Your Event
This page only scratches the surface of what Gerald has to offer since each conversation is tailored to your specific audience. Tell us about your event and we can start exchanging information.